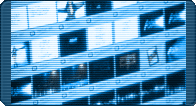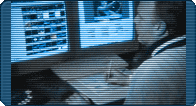 Scott Long, Senior DS Editor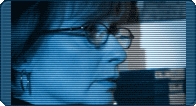 Corinne Sousoulas, Graphic Designer
When it comes to post production, Encore is always on the cutting edge. It's a challenging responsibility, but we love it.
From the latest HD editing tools to our acclaimed graphic design team, Encore is ready for any video challenge that comes our way. It's the perfect combination of the right tools with the most imaginative video designers in the industry that keep clients coming back.
From multi-camera television series to streamlined, corporate video applications, Encore's video editing suites and services can be tailored to suit any budget.
Edit & Graphic Suites
High Definition (HD) and Standard Definition Editing
Nitris DS Edit Suite
Uncompressed non-linear D1 editing
AVID Suites
Final Cut Pro Suites
Graphic Design for Television, Video and DVD
Real-time effects
Television Series, Commercials, Music Videos, Corporate Video
Digital video encoding services
Multi-format and broadcast dubs
Wireless broadband access